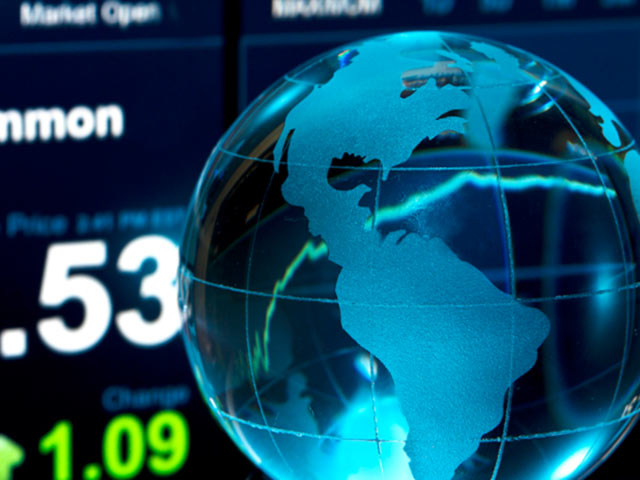 Frankfurt, Germany, March 3rd, 2014.- The Deutsche Bank has presented an overview of the capital markets and their reconfiguation towards the year 2030.
The report mentions that the capital markets include savings and investment, making them uniquely vital to economic growth, adding that he coming decades will see a major realignment of global markets but some surprising continuity as well.
As emerging markets become more important, developed markets will show unexpected resilience with global investors cautious in the face of uncertainty.
Between 60% and 70% of survey respondents expect that by 2030 global capital markets will have each of greater depth, efficiency, and liquidity. In every case, only 10% or fewer foresee deterioration. Investors remain justifiably concerned, with 65% of survey respondents stating that increased regulation to capital markets since 2008 has not addressed underlying risks to the system. 
The stalled globalisation of capital markets is likely to resume at a slower pace than pre-crisis, but downside risks remain: foreign direct investment and broader international capital flows remain significantly down from pre-2008 levels – in the latter case by 61% in 2012. Survey respondents predict greater integration of capital market institutions, although typically at the regional rather than global level.
The United States will remain the world's leading financial power
This is despite a major shift towards the capital markets of emerging economies. Respondents expect that having substantial investments in emerging markets will become the norm: the proportion with under a quarter of assets invested in these economies is expected to plummet from 60% today to 24% by 2030.
Those surveyed say that the United States, China, and India will have the foremost equity markets, and the US, China, and Japan the most important debt ones. A slim majority (54%) also expect the American dollar to remain the global reserve currency through the coming decades.
Informed observers speak about both the substantial progress made in devising new regulation since the Global Financial Crisis and the extensive work that remains unfinished. Most survey respondents believe that the process will lead to regulatory convergence at a regional level rather than a global one and that this will happen through cooperation or extraterritorial legislation instead of formal agreements.
Several experts expressed concern that the current political environment might lead to irrational regulation harmful to the industry.
Sixty-six percent of respondents believe that IT will create new business models for aggregating capital or linking up counter-parties. Moreover 41% agree that new technology will make it harder to regulate international capital transactions, compared to only 23% who disagree. 
Survey respondents have substantial concerns about government debt and the potential for renewed inflation in the coming year: Over half believe that government debt is "very likely to have a debilitating effect" on national capital markets in all of Germany, France, the United Kingdom, China, India, Brazil and Japan before 2030; more than three-quarters say the same of the United States. Majorities also expect American and Chinese debts to have such an impact on international markets.
This Economist Intelligence Unit study sponsored by Deutsche Asset and Wealth Management takes a longer view, considering how the world's capital markets might evolve to 2030.
The report aims to shed light both on how the industry expects a range of today's issues to play out, as well as – crucially – some of the potential implications of such developments for tomorrow.
It draws on a detailed survey of 353 senior executives from companies active in capital markets; in-depth interviews with 16 experts, corporate leaders, and senior executives; as well as substantial desk research.

Mexican Business Web via Deutsche Asset & Wealth Management


|